Water Damage Repairs in DoBro, NY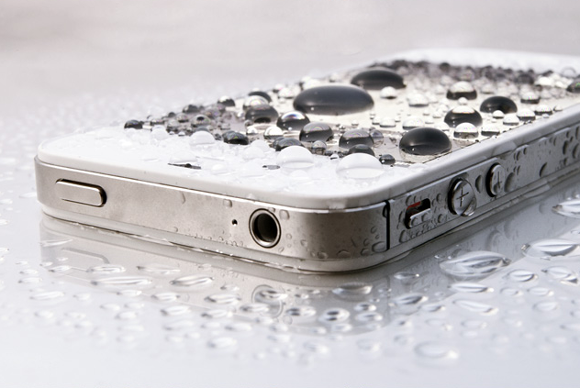 Dropping your brand new iPhone 6 Plus, MacBook Pro, Samsung Galaxy S7, S6, S5 or Galaxy Note into water or accidentally pouring water onto often results in some of the most serious damage that can happen. The device usually turns off immediately and doesn't turn on. In fact, you shouldn't even attempt to turn it on because you might cause even more extensive damage. Instead, let the gadget dry and bring it to Brooklyn iPhone Repair as soon as possible. You can find our convenient location near Atlantic Terminal, close to Jay Street, by Brooklyn College, near Dumbo or near Borough Hall. Speed is of the essence.
Our technicians are experts at reviving a dead iPhone, Samsung Galaxy, Note, iPad or MacBook. By using state of the art tools and technology, we are able to not only recover all the important data from the device, but also repair it. We have an extensive stock of OEM quality parts so that we can quickly perform the necessary replacements; not to mention the fact that we are the only business that can perform affordable micro soldering services in Brooklyn.
We offer a warranty for all our repairs, except for water damage repairs because of the complexity of the problems. However, we can perform button replacements, screen and camera repairs, and earpiece and speaker repairs. We can perform the repairs the same day we receive the device so you don't have to spend days without a mobile device.
Our clients are leaving us great reviews on a weekly basis, and we take this opportunity to thank them for choosing us as their one stop shop for top quality mobile repair services. We strive to constantly improve our customer service and we hope to receive even more stellar reviews. Get in touch with us today and let's revive that damaged gadget! Be sure to power off your phone if it gets wet.