Parts We Fix – Buttons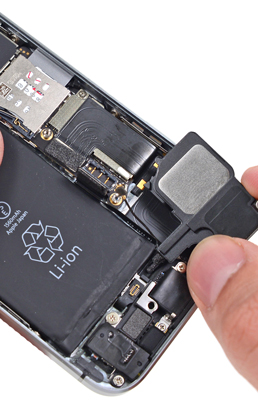 There aren't many things more annoying than broken buttons on a smartphone, phablet or tablet. The device might turn off unexpectedly, its volume may go up and down without any reason or the buttons may simply become unresponsive. Don't annoy yourself every day by trying to use a faulty mobile device. Instead, employ the services of Brooklyn iPhone Repair and have us fix the power button, lock button, home button and volume keys buttons. We have rates that anyone in Brooklyn or anywhere in New York should be able to afford. Furthermore, if you are by Atlantic Terminal, close to Jay Street, near Brooklyn College, by Dumbo or near Borough Hall, you can bring the device to us because we aren't far away.
We provide quality button repair and replacement in NY.
We are so confident that our experts will fix the problem to your satisfaction that we offer a warranty for our amazing services. Our service center also has a stock of hundreds of OEM quality parts that are used to repair devices on a daily basis. In fact, we can often fix broken buttons the same day you come in. We also perform micro soldering repairs and fix very complex problems on the mainboard of your device. No other company has our level of technical prowess.
We receive stellar reviews because we are simply the best in DoBro. Our team of professionals can fix any kind of problem quickly and professionally. We provide long term solutions and outstanding customer service. Get in touch with our team today if you have broken smartphone buttons in NY.