Fix Cracked iPhone X Screen & Glass in Brooklyn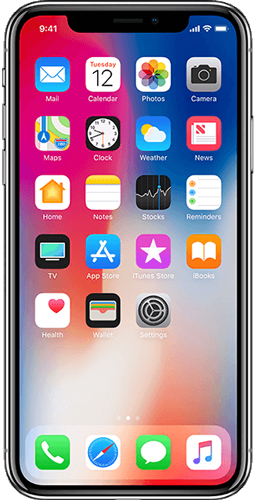 The iPhone X has features that users love. What happens when you drop the iPhone X or it slips from your grip and suddenly you are left with cracked glass? You need experienced, certified techs to help you. That's where we come in at Brooklyn iPhone Repair. We fix cracked iPhone X screens and broken glass in Brooklyn, NY for a price that you can afford. Rest assured, all of our services are backed by a warranty. We stand behind our work so you can trust us to handle your mobile phone or tablet.
Here are some of the perks to visiting our repair shop:
You don't need to have a protection plan to use our services
We offer same day assistance
Diagnostic checks are done for free
Walk-ins are welcome

Our services are backed by a warranty
Our rates are cheap
We keep replacement parts in stock to get the job done faster
There are many things that locals love about us, which is why we have such great customer reviews. Just check us out online or ask around about us – locals give us 5 stars practically every time!
We Fix Broken iPhone X Screens the Same Day
An iPhone X with a broken display just might be completely useless to you. If you can't use your smartphone to send iMessages or to answer phone calls, what use is it? Broken glass or a cracked screen can inhibit you from doing the things that you need to do. We make sure to fix unresponsive touchscreens fast. As a matter of fact, we strive to carry out all of our iPhone X repair services the same day that you come to our shop. 
iPhone X Repairs with Warranty in Brooklyn
Our expert techs offer iPhone X repairs with a warranty in Brooklyn. Why would you go anywhere else? Do you hear a buzzing noise when you use your earpiece? Is there an annoying crackling sound? These are issues that have been mentioned with regards to the iPhone X. We can help. Components we fix include:  
Earpiece
Front or back camera
Glass
Microphone

Battery
LCD or display
Power button
Speaker
Call for iPhone X Repair Services
If you are looking for an iPhone X repair shop in Brooklyn that you can rely on, stop looking. We invite you to call for iPhone X repair services that are reliable and fast. Keeping parts in stock for even the latest devices like the iPhone X means that we can offer same day results to our customers. Being conveniently located means that if you don't have time to schedule an appointment, you can stop in at a time that works for you. Brooklyn iPhone Repair hopes to have the opportunity to fix your iPhone X. Get the fast fix you are looking for today with our certified techs!
Call us for an appointment or stop by!