iPad Repairs in Downtown Brooklyn, New York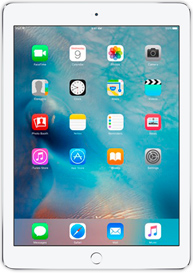 The Brooklyn iPhone Repair center prides itself on its team of amazing certified technicians and its excellent customer service track record. We have received hundreds of outstanding reviews from clients who chose to use our services and repair their iPads. If you can't use your iPad 4, Air, Air 2 or iPad Pro because its screen is broken, its buttons and charging port are malfunctioning, or the camera is broken, get in touch with us for a free quote. We can even repair water damage if the damage is not extreme. And, best of all, our prices are very affordable so that anyone in NY can afford them.
We are one of the very few companies that keep a stock of the most reliable OEM quality parts; this enables our highly trained technicians to fix iPads the same day we receive them. You can bring the device in person to our shops if you're near Atlantic Terminal, near Jay Street, near Brooklyn College, near Dumbo or near Borough Hall.
Each one of our services (except water damage) and OEM quality parts is covered by warranty; rest assured your device will remain fully functional after you receive it. You can call us at any time or email us for more information.