Fix Broken iPhone 8 Screen in Brooklyn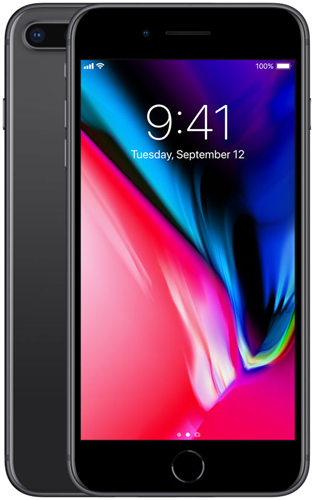 If you need a specialist to fix a broken iPhone 8 screen, the company you want to reach out to is Brooklyn iPhone Repair. Customers love what we have to offer. From same day service and a warranty to back up our work, to repairs that only take minutes and the ability to accept walk-ins, we offer what you want and need. We don't just fix broken or cracked iPhone 8 screens at our location – we also resolve software and hardware issues, replace batteries and more! Best of all, no protection plan is necessary to utilize our services. It doesn't matter that you didn't buy an extended warranty for your iPhone 8 because we can fix it for you anyway!
Our techs are experienced and certified – they can work with all of your iPhone 8 components:
Speaker
Power button
Front or back camera
Display/LCD

Microphone
Charger port
Glass
Battery
iPhone 8 Screen Replacement in Brooklyn
We're a local iPhone repair shop that offers services such as iPhone 8 screen replacement in Brooklyn, NY with a warranty. We understand the frustration which would result if you were to take in your expensive device for a repair, only to find that you have to return days or weeks later for the same problem. You are protected with us. Whether you come in for glass replacement, LCD display replacement, camera repair or anything else, you can trust that the service will be effective. We guarantee our repairs and parts replacement!
Same Day iPhone 8 Repairs
Brooklyn iPhone Repair beats other companies that offer repair solutions. Why? Because we offer same day iPhone 8 repairs in BK! We keep our inventory stocked with parts. You don't have to wait while we order them – if you'd like to call us in advance to ensure we have what you need, feel free to do so. We encourage you to call us to schedule a check-in time to avoid waiting, too. You can ask us about an estimate for how long we expect your repair to take. Just let us know what is wrong with your device.
Call Now and Fix Your iPhone 8 in Brooklyn, NY
All sorts of problems can arise. But when they do, we are just a call (or a few steps) away. We are conveniently located in the Big Apple. If you want repairs in minutes, call now. Fix your iPhone 8 in Brooklyn with the help of our experienced technicians. Remember that we are certified to do what we do.  
Call now so we can fix your iPhone 8 or stop in! We are looking forward to offering a free diagnostic check so we can determine what is going on with your smartphone. We fix smartphones and tablets for your convenience!