Parts We Fix – Charging port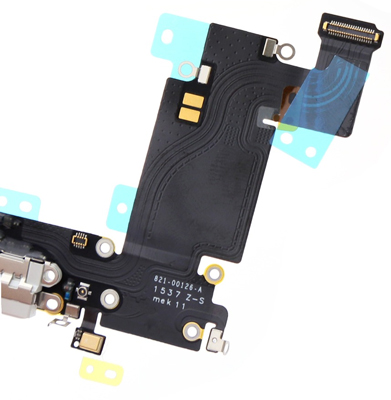 The battery is a very important part of your mobile device and, while it may still be able to hold a charge as it should, the charging port might break. When this happens, your Apple iPhone, Samsung Galaxy phone, Galaxy Note tablet or Apple MacBook won't charge at all or will suddenly stop charging. What this means is that the gadget might turn off when you need to use it the most; we know – it's very frustrating!
Why struggle daily with a device that might turn off when you least expect when you can have a Brooklyn iPhone Repair technician fix it for you? Worried that it might take days to fix your device? We have a large stock of OEM quality parts that we use to repair various devices the same day we receive them. Years of experience allow our trained professionals to fix anything from lightning ports and USB ports to charging docks and other charger port types.
Our Charging Port Repair Service is Backed by a Warranty
All our services are covered by a warranty (except for water damage repairs) so that you can rest assured that your device will be fully functional for a long time. Not to mention the fact that our OEM quality parts are also covered. We have received hundreds of outstanding reviews from clients all over NY and DoBro and strive to maintain a level of professionalism unparalleled in the Brooklyn area.
Our techs can repair the charging ports on all of the newest mobile devices, including the iPhone 6 Plus, Samsung Galaxy S7 and the latest MacBook Pro. Contact us today and let's fix that charging port once and for all!