Parts We Fix – Camera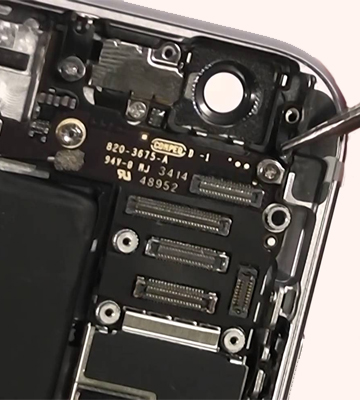 Many smartphone, notebook and tablet owners use the cameras on their mobile devices every day to capture those wonderful moments that may never present themselves again. If the front facing camera is broken on your Samsung Galaxy S7 or iPhone 6 Plus, you won't be able to record things that can be seen once in a lifetime. A malfunctioning back camera prevents you from taking that perfect selfie with your best friends. You might think that fixing the camera on your iPhone, iPad, Galaxy S, Samsung Note or MacBook will cost a fortune. However, that's not the case if you choose to employ the services of a Brooklyn iPhone Repair technician.
We have fixed hundreds of front facing and back cameras on all the latest gadgets from all major manufacturers. Our experts have a ready stock of OEM quality parts at their disposal so they can quickly repair the devices (often the same day). Furthermore, we are so confident in the capabilities of our techs that we offer a warranty for their repair services (excluding water damage). All parts used to fix your smartphone or tablet are also covered by warranty. Still not convinced that we are the best repair company in New York, specifically Downtown Brooklyn? Call us! We'll answer your questions.
Choose us for camera repair in New York!
Brooklyn iPhone Repair has received hundreds of amazing reviews from clients over the years. We take pride in our outstanding customer service and are confident that our certified techs can fix any problem. For example, we can fix back camera glass, fix selfie cameras and also repair camera lens (front facing cameras and rear cameras). Micro soldering services are also provided if necessary. Contact us and we'll fix your camera fast!