Samsung Galaxy Screen Repairs in Brooklyn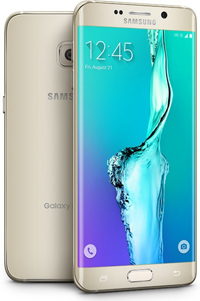 We know how frustrating it is to be stuck with a Samsung Galaxy that has a broken screen; it's a pain to answer calls or write texts and you might not be able to even get in touch with your family or friends. This is where Brooklyn iPhone Repair certified experts can help you. As a matter of fact, we are able to fix your Samsung Galaxy screen the same day you bring the phone to us.
We have experience working with the latest Samsung Galaxy devices (Samsung Galaxy S7 and S7 Edge, S6 and S6 Edge, and S5, to name a few) and can often repair them in less than one hour using only the best OEM quality parts that can be supplied to DoBro and throughout NY. Of course, we offer warranties for all of our services (except water damage repair) and for all the parts we use to repair your device.
Now there is no need to buy a new phone. Bring the broken one to us and we'll fix it fast and cheap in Brooklyn.