Parts We Fix – Battery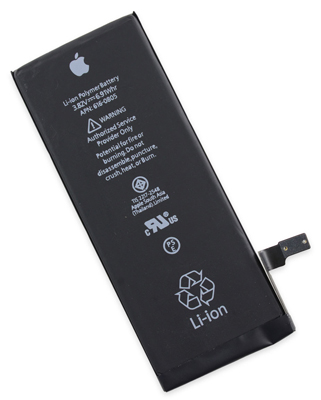 If your iPhone, Samsung Galaxy, Note, iPad, laptop or MacBook is turning off unexpectedly or doesn't turn on even though you know it should be charged, the battery may be damaged or simply too old to hold a charge properly. Also, a damaged battery drains quickly even when you're using the device for trivial tasks such as reading emails or chatting with your loved ones. If the battery is faulty, even the newest gadgets (iPhone 6 Plus, Samsung Galaxy S7 and the latest MacBook Pro models) can be affected. The easiest fix is to have a Brooklyn iPhone Repair technician fix or replace the battery for you.
Don't worry; we have a stock of hundreds of OEM quality parts so that our experts can perform the repairs as quickly as possible. In most cases, you can get the device back the same day we receive it. If you're near Jay Street, close to Brooklyn College, by Dumbo or near Borough Hall, you can bring your gadget to our convenient location. We offer a warranty for all our services and parts, so rest assured that the battery will not fail again anytime soon.
We fix much more than just batteries. If you need any kind of screen repairs, speaker and microphone repairs, camera repairs and button repairs, don't hesitate to ask us for a quote. We have the lowest rates in Downtown Brooklyn, NY. Brooklyn iPhone Repair is also the only shop that can perform affordable micro soldering repairs to fix complex problems inside your devices.