Samsung Note Repairs - Brooklyn, New York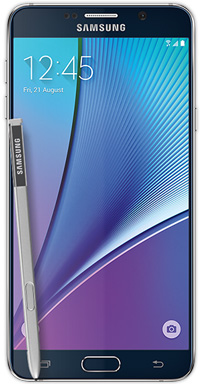 Brooklyn iPhone Repair certified experts are ready to help you and fix your Samsung Note as quickly as humanly possible. We know how difficult it is to use a device that doesn't function as it should. Perhaps its screen doesn't turn on, the digitizer is broken or the glass is shattered. Or perhaps the buttons are not working or the speakers and microphone are acting up. Don't worry – we can fix anything: broken screens, malfunctioning buttons, broken batteries, broken speakers and earpieces and faulty cameras. Our experts not only have years of experience fixing these kinds of problems, they also have access to the latest generation of tools and equipment.
Our ready stock of reliable OEM quality parts from the best suppliers in NY allows us to perform repairs the same day. Our third party repair center also guarantees the quality of its services by offering a warranty. Of course, all our parts are covered by a warranty. In case we run into more complex issues inside your Note, we are fully capable of micro soldering. This means we can repair problems on the mainboard of the device.
We fix all Samsung Note devices in NY
Our certified techs have fixed almost all kinds of Note devices, including Galaxy Note Pro and Galaxy Note Pro 12.2, Note 3 Neo, Note 4, Note 5, Note Edge, and Note 10.1. If you're near Atlantic Terminal, near Jay Street, near Brooklyn College, near Dumbo or close to Borough Hall, you can bring the device to us in person because we are close by. Alternatively, call us and get a free quote!