iPhone 8+ LCD & Glass Replacement in Brooklyn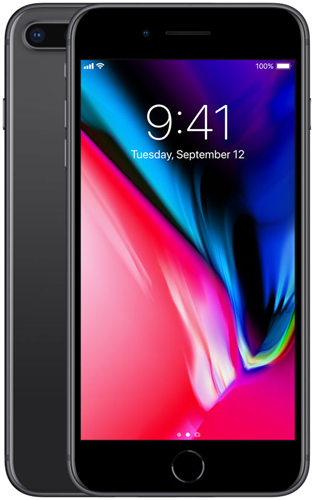 iPhone 8 Plus LCD and glass replacement in Brooklyn is available right here with Brooklyn iPhone Repair! We make sure that locals are able to access the services that they need for a great deal. As a matter of fact, you are able to get a cost estimate upfront and free of charge with us! Just call or stop in and see our techs. Ask us about a free diagnostic check so we can determine what is wrong with your iPhone 8 Plus!
When it comes to the iPhone 8+ screen and display, you should know that it's kept together by delicate cables. We know how to work with all of the sensors, components, and cables that work together to make your device function. If it's reliable repairs or parts replacement that you're looking for, just dial our number or visit our shop.
We Fix iPhone 8 Plus LCD & Glass the Same Day!
We know that the iPhone 8+ display is very important – this isn't a notion which can be debated. Just think about it. You use the screen to answer calls and send messages. If a part of the display is damaged in any way, you might not be able to connect with the world. Whether you dropped your device and noticed the screen cracked, or happened to break the glass, we can help you. We fix iPhone 8 Plus LCD and glass the same day you come in to our shop. Other repairs are done fast as well. Whether you are looking for camera repair, battery replacement or anything else, you can expect the job to be done in just minutes in most cases. Ask us how long you should expect your service to take.
Affordable iPhone 8 Plus Screen Repair in BK
We offer affordable iPhone 8 Plus screen repair in Brooklyn, NY and that's not all. We work with all components when it comes to your smartphone or tablet. They include:
Power button
Speaker
Back and front camera
LCD/display

Glass
Battery
Microphone
Charger port
Call For iPhone 8 Plus Repair Services
Don't keep using a broken iPhone 8 Plus – the damage might get worse, especially if you are dealing with an issue like liquid damage. All you have to do is visit Brooklyn iPhone Repair. Or, call for iPhone 8 Plus repair services and make an appointment. We do accept walk-ins but we urge you to set up a check-in time with us! When you want top deals, fast service, same day results and a warranty, it is best to turn to a reputable repair shop – turn to us because we have excellent customer reviews and stand behind our work. Just ask about our guarantee. Thanks for visiting Brooklyn iPhone Repair – we are here to provide the fast fix you are looking for.
Call us today!